Easy, Accurate Shade Control
Your PowerView shades will always be exactly where you want them, when you want them, thanks to Bluetooth technology, which features real-time, two-way communication between your shades and the PowerView system.
Why Smart Shades?
Added Convenience—easily control shades with a button press, tap on your mobile device, automatically, or even with your voice.
Increased Privacy—schedule shades to automatically close whenever you want.
Better Energy Efficiency—schedule shades to raise and lower to keep interiors warmer or cooler, depending on the season.
Enhanced Security—give your home a lived-in look while you're away by scheduling shades to automatically raise and lower at set times.
Safer for Children—because smart shades lack lift cords, they're a safer option than shades with exposed cords.
Control Options & Accessories
PowerView App
Easily activate preset or customized scenes that move each of your shades to your preferred positions, then schedule those scenes to operate on their own throughout the day. You can even schedule scenes to move with the sunrise or sunset.
The App is compatible with Apple® and Android™ smartphones and tablets.
PowerView Remote
This remote easily operates up to six groups of window treatments, gives you on-demand control and comes in a range of stylish colors. If you're worried about misplacing it, opt for the wall-mounted Pebble Surface Remote.
Powerview Gateway
The PowerView Gateway provides integration with other manufacturers' smart home systems and gives access to Remote Connect, so you can adjust your shades from anywhere in the world.
It also acts as a range extender for larger homes and provides the best experience for shades in multiple rooms.
Voice Assistance
(coming soon)
compatible Smart Home Systems
The PowerView Gateway integrates with many of the most popular systems on the market. Learn more about each path integration below:
Brilliant is an in-wall lighting and control system that makes it easy for homeowners, families and guests to control lighting, doorbells, locks, cameras, music, climate, intercom, scenes and more. You can find instructions for adding PowerView to a Brilliant system on the Brilliant website.
Provides smart wireless security unified with advanced smart home control.
To add PowerView Automation to Clare, simply navigate to your ClareHome App, tap Add Device, and select your PowerView shades.
A leading provider of professionally installed automation solutions, lets you control most devices in a home or business automatically.
Control4 integrators can use the link below to download the PowerView driver for the proprietary Composer software.
Manufactures and delivers advanced control and automation technology. Their solutions are fully integrated with the PowerView Motorization system.
Crestron integrators can find the Crestron SIMPL drivers in the Crestron Application Market and the Crestron Home drivers in the Crestron Home app.
One of the largest companies in custom home and commercial systems, lets you control PowerView Motorization through a simple, intuitive interface on any smart device or PC from your home, as well as anywhere in the world.
ELAN dealers can access the PowerView driver via the Elan Marketplace.
A leading control systems manufacturer offering innovative, user-friendly devices for professionally installed systems and is compatible with PowerView Motorization.
RTI integrators can find the PowerView module in the RTI module store or in the Integration Designer software.
Savant Systems manufactures a complete suite of professionally installed integrated solutions. Savant's Apple-based platform smoothly integrates with PowerView Automation.
Savant integrators can find the PowerView Gen 3 driver for the Savant experience in the Blueprint software database
Provides complete control and automation systems to residential and commercial clients. PowerView is compatible with URC's Total Control System.
URC integrators can find the PowerView Gen 3 driver in the URC Portal.
Power Options
Rechargeable Battery Wand
Battery life is approximately 1 year
Mounts on the headrail or a flat surface
Recharge with either the Dual Charging Station or Single Charger

.
Dual Charging Station
Recommended solution for the rechargeable battery wand
Charge two wands simultaneously in 3 hours or less
16 Shade DC Power Supply
Ideal for larger projects
One power supply can power up to 16 window treatments
18V DC Power Supply
Comes standard with traversing PowerView systems (except Duette®

 

Honeycomb Shades with Vertiglide™)

Optional power source for most other systems

Plugs into any standard household outlet
Single Charger
Recharge the battery wand without removing it from your window treatment

Charging cable in 3′, 12′, or 13′ lengths included

Charges one rechargeable battery wand in 2 hours or less
Internal Rechargeable Battery
Installs inside the shade's headrail

Battery life is approximately 1 year

Available only for Designer Roller, Designer Screen, Designer Banded Shades, Alustra®

 

Architectural, and Alustra Woven Textures®

 

Roller Shades 
Alkaline Battery Wand
Change batteries without removing your window treatment from the window

Mounts on the front or rear of the headrail or inside the top or bottom rail of shutters

Battery life is approximately 1 year
C-Size Satellite Battery Wand
Optional power source for most PowerView systems

Battery life is approximately 3 years

Mounts to a wall or sill
Satellite Battery Pack
Optional power source for most PowerView systems

Ideal for window treatments in high windows

Mounts to a wall or sill
Recent Awards

We're starting off 2023 with accolades for PowerView Automation—winner of a 2023 Mark of Excellence Award. Presented by the Smart Home Division of the Consumer Technology Association, PowerView Automation (Gen 3) was named Automated Shade Product of the Year. The Mark of Excellence Awards recognize the best in custom integration and installed technology. Each year manufacturers, distributors and systems integrators compete in more than 20 award categories for this coveted honor.
---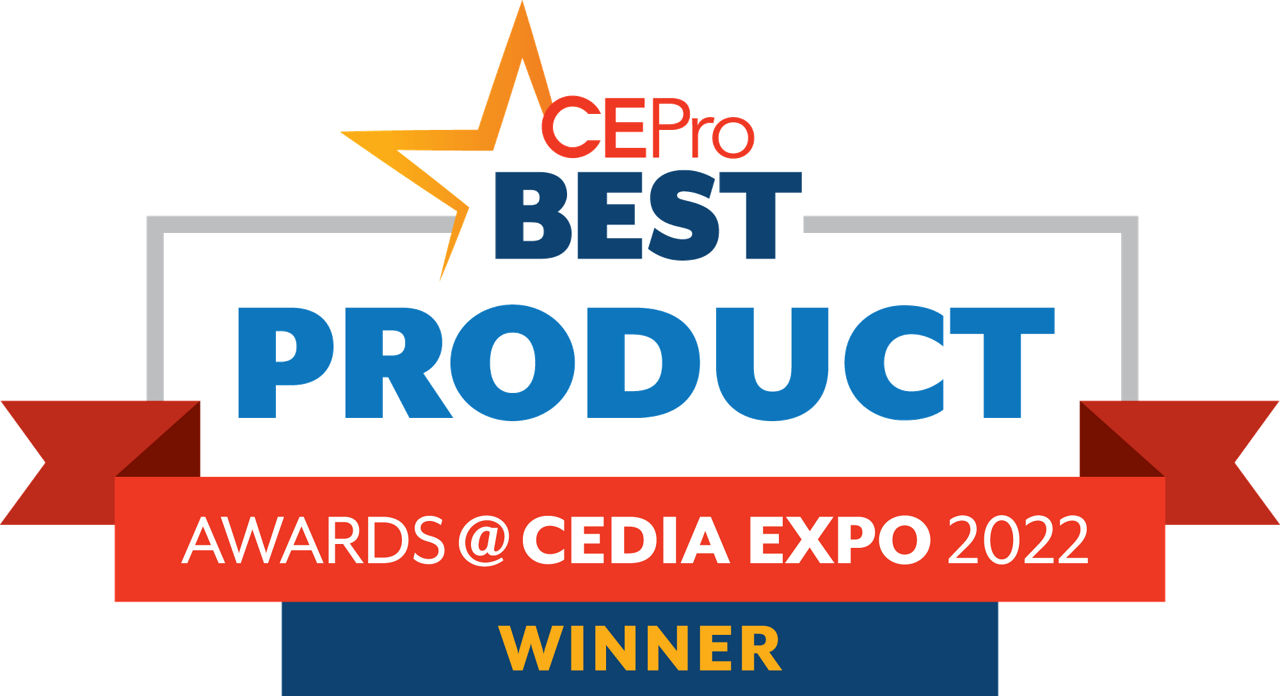 We're excited to share that PowerView Automation (Gen 3) won the 2022 CE Pro BEST Product Award in the Motorized Shade Controls and Accessories category. CE Pro is the leading trade publication for custom electronics professionals, with the magazine's prestigious award program recognizing the best technologies, products and services for the smart home.
Motorized Shades for Smart Home Living

One of the benefits of shades motorized with PowerView Automation is the PowerView App. You can use it to set up schedules for your shades, so that shades automatically open and close exactly when you want them to, for everyday convenience.
Here's a look at just some of the ways PowerView schedules can work for you:
Swap your alarm for a gentle wake-up by scheduling bedroom shades to open.
Schedule kitchen shades to open while you're enjoying breakfast.
Schedule all shades throughout your house to close in the evening.
Enhance security by scheduling shades to move at set times, giving your home a lived-in look while you're away.
In summer or warmer climates, schedule shades to close during the day to keep your house cooler.
Do schedules automatically adjust for daylight saving time?
Yes, schedules created through the PowerView App automatically adjust for Daylight Saving Time.
What is a scene?
A scene is a predetermined shade level that you create in the app, for any given room or rooms. For example, you could create a "Movie Time" scene that would close all the shades in your living room or a "Good Morning" scene that would partially raise your kitchen and dining room shades. You can also create a schedule for a scene, so that it occurs at a set time/day(s) of the week.
How are motorized shades powered?
Motorized shades are powered in a variety of ways, such as with batteries or plug-in power supplies. If you're building a new house, hard-wired motorized shades are also an option.